Welcome to Signal Mountain Middle/High School!
2650 Sam Powell Trail

Signal Mtn., TN 37377 • 423-886-0880
All visitors and parent volunteers must stop by the main office to sign in and secure a badge.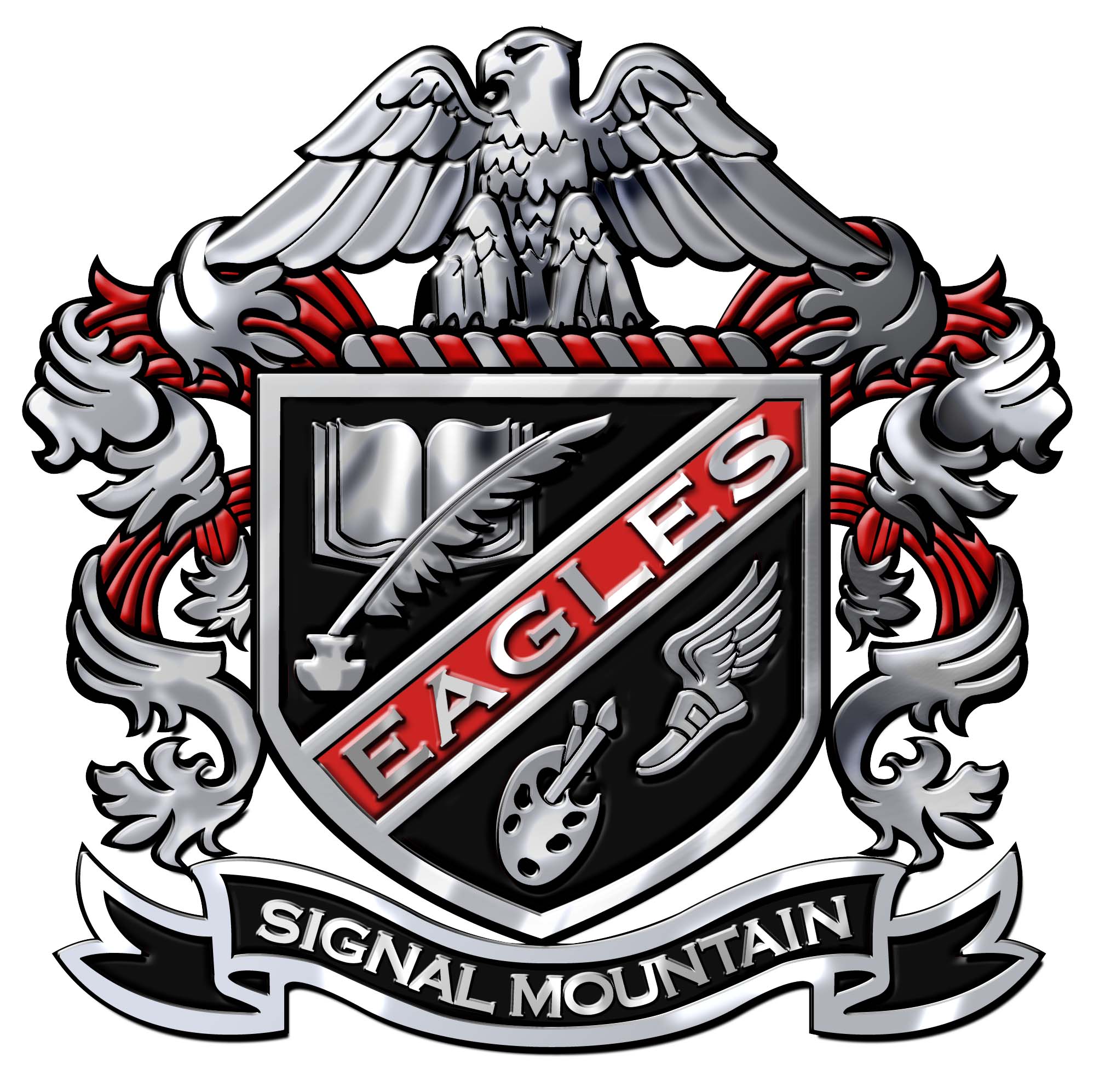 --------------------------------------------------------------
Congratulations to the following students for their success at the annual TSA conference!
Elected President of Tennessee TSA - Bethany Burns
Elected Treasurer of Tennessee TSA -Brent Payne
1st Place MC Essays on Technology - Dana McCormack
1st Place Website Design - Savannah Payne, Ellie Proctor, Trinity Donnellan, and Seth Majic
1st Place HS Fashion Design - Sophie Stark, Maggie Dowling, Josh Bennett, and Caroline Culpepper
1st Place HS Future Technology Teacher - Bethany Burns
1st Place HS Manufacturing Prototype - Brent Payne, Maggie Dowling, and Josh Bennett
2nd Place MS Communication Challenge - Hope Taylor
2nd Place STEM Animation - Dana McCormack and Jake Dieter
2nd Place HS Prepared Presentation - Bethany Burns
3rd Place MS Energy Sources - Dana McCormack and Jake Dieter
3rd Place MS Leadership Strategies - Ellie Proctor, Knox Billings, and Trinity Donnellan
3rd Place MS Prepared Speech - Hope Taylor 3rd Place HS Desktop Publishing - Hannah Pope
3rd Place HS Technology Bowl - Evan Majic, Josh Bennett, and Sophie Stark
Click here for the February Newsletter for Future Eagles (Rising 6th Graders)
Click here to view the March Newsletter from the Media Center.
SENIORS - If you have not paid for your cap and gown by March 17th, you will not walk at graduation! Please send your information and check to Balfour, or call them at 265-2060 ASAP!
Proposed Slate of PTSA Officers for 2014-2015 School Year:
President: Andrea Sarvis
President Elect: Amy Meller
1st VP MEF: Marcie Hansen
2nd VP Communications: Lisa Shander
3rd VP Membership: Beth Smith
Secretary: Tiffany Godbehere
Treasurer: Paula Reese
Slate will be presented and voted upon at the April 8th General Board Meeting.

Did you miss a parent meeting regarding registration for your rising middle schooler? Click here to go to our School Counseling page, and then click on News for helpful information.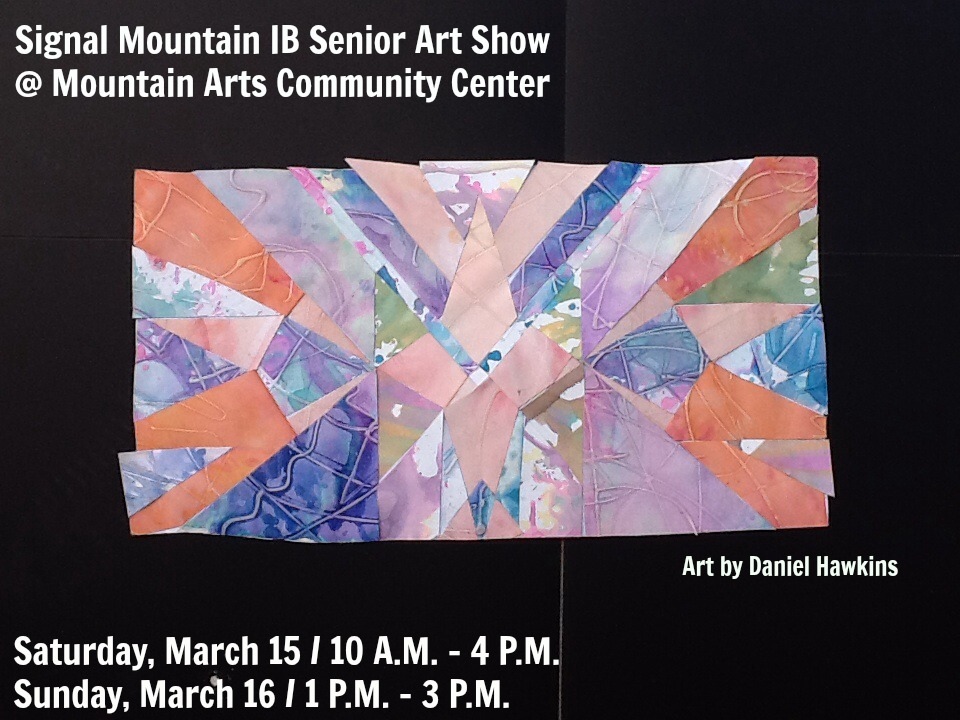 We are pleased to invite you to this years IB Senior Art Show. We are holding the event at the Mountain Arts Community Center. Art on display will not only be that of Signal Mountain high school seniors, but also the work of Dr. Rufus Morgan. Dr. Morgan is a native to the Chattanooga area and his landscapes of the Sequatchie Valley and Chattanooga area will be for sale. All proceeds from this show will go to the Mountain Education Fund and support the visual and performing arts programs in Signal Mountain public schools. Please come to see the amazing art work our students have been doing this year!
The show will be held:
Saturday, March 15 from 10 A.M. - 4 P.M.
Sunday, March 16 from 1 P.M. - 3 P.M.